Free Section
KASSO offers a wide range of trapezoidal sheet forms for roofing and facade claddings. Trapezoidal sheets are aesthetic, light and durable, allowing covering large surfaces with enchanced rigid structure. Formed cross section creates a three dimensional appearance with customizable curves and edges for parametric designs. Patented Repetitive Bending Center Technology is developed by KASSO for an improved quality and diversity in the production. Free Section products are available with the combination of form and material options; as solid, expanded mesh, perforated in full or partially.
Featured Frame Detail
KASSO Panels are available as flat, bended or framed as per project's requirement. A principal detail is shown in this section, panelling and structural details can be customised and supplied as ready to install with patented framing systems.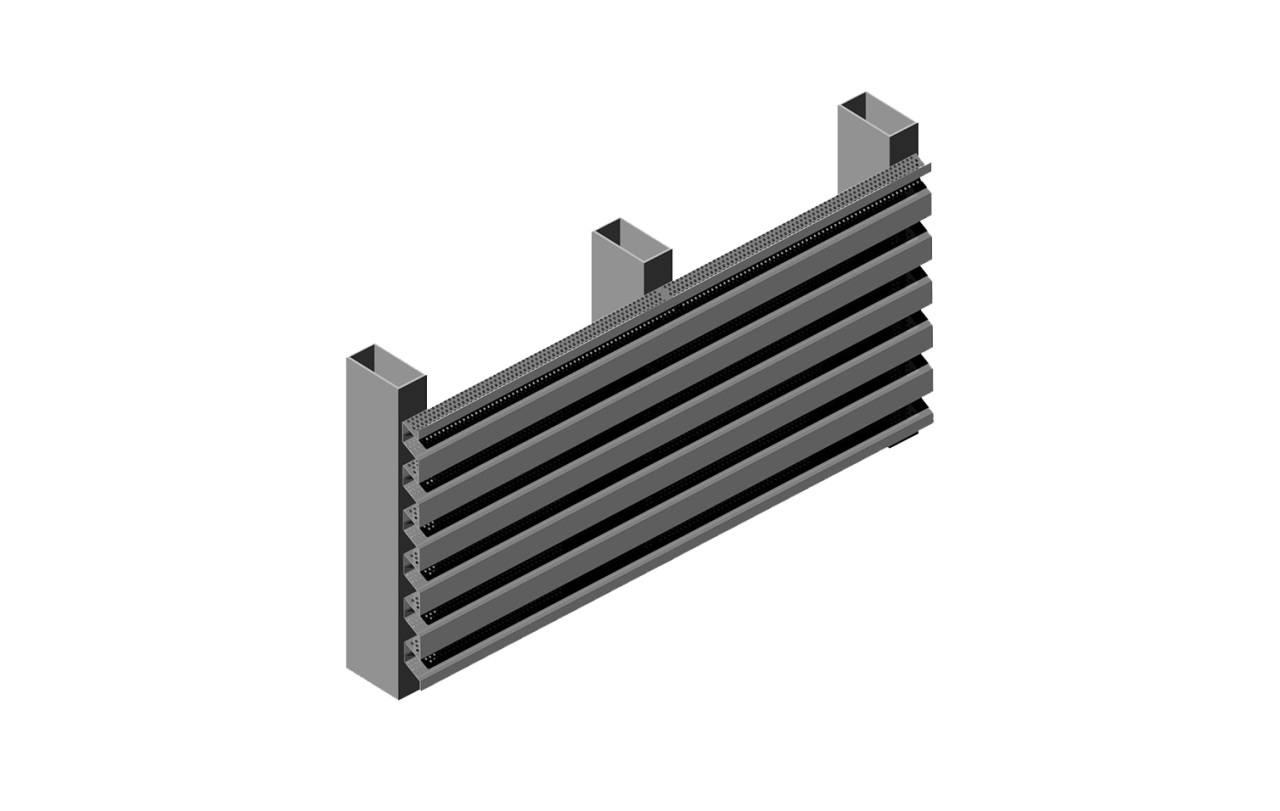 Materials & Surfaces
Each surface design gives every building its individual character.
KASSO panels are available in a large variety of finishes and materials, which provides designers and architects the freedom to create a diverse range of patterns and designs.
Detailed Review