Expanded Mesh Metal
KASSO Expanded Metal is economic, durable, sustainable- whether as a building envelope, interior or ceiling cladding, sun or privacy protection- and available both for architectural and industrial applications. The openings in the material allow flow through of air, water, and light, while still providing a screen.
Expanded mesh metals can be made according to standard or specific measurements and are available both in sheets and coils.
Expanded mesh is available in a variety of forms, sizes, thicknesses, transparency to suit project design requirements. Apart from the existing molds, there is the opportunity to develop project-specific molds and products.
A selection of most preferred expanded mesh options are presented below.
Featured Frame Detail
KASSO Panels are available as flat, bended or framed as per project's requirement. A principal detail is shown in this section, panelling and structural details can be customised and supplied as ready to install with patented framing systems.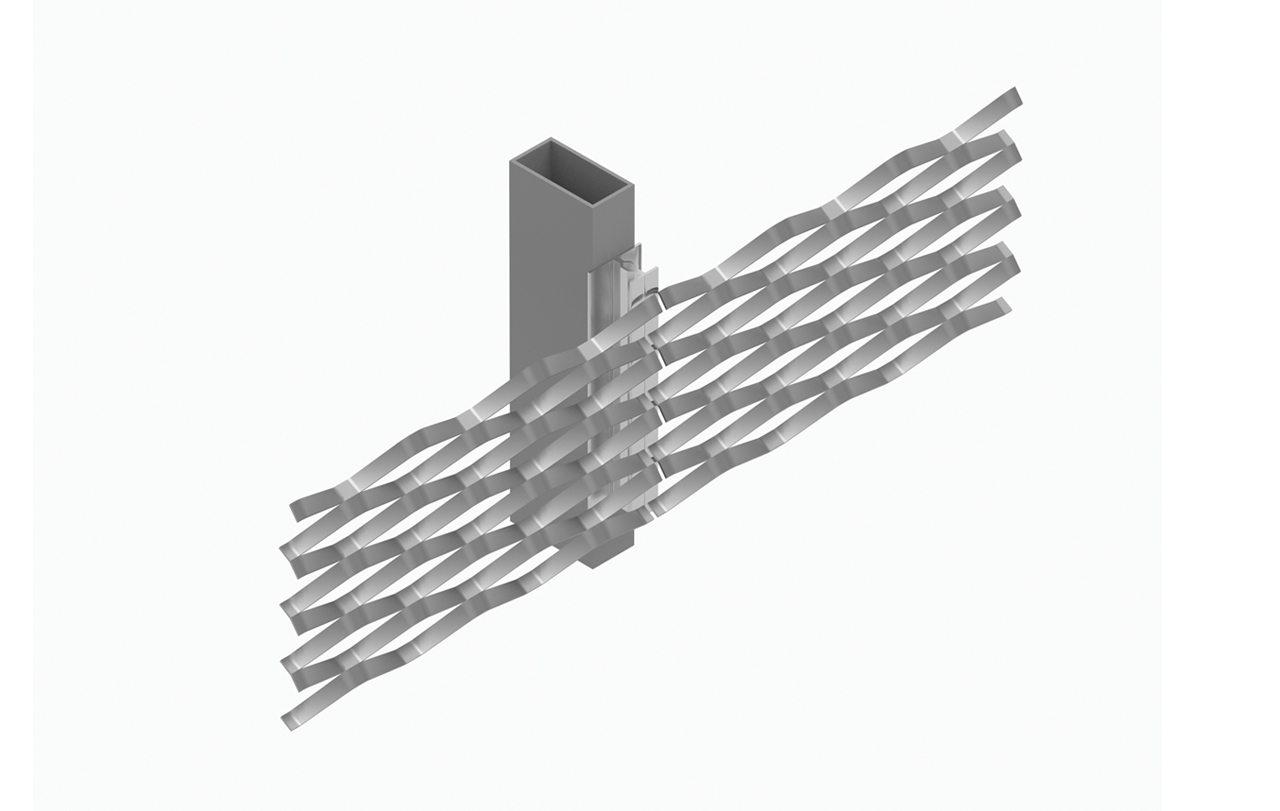 Materials & Surfaces
Each surface design gives every building its individual character.
KASSO panels are available in a large variety of finishes and materials, which provides designers and architects the freedom to create a diverse range of patterns and designs.
Detailed Review