Expanded Mesh Metal
KASSO Expanded Metal is economic, durable, sustainable- whether as a building envelope, interior or ceiling cladding, sun or privacy protection- and available both for architectural and industrial applications. The openings in the material allow flow through of air, water, and light, while still providing a screen.
Expanded mesh metals can be made according to standard or specific measurements and are available both in sheets and coils.
Expanded Mesh Models
Kasso Expanded Metals are offered in a wide range of options with combinations of variables such as material, thickness, mesh eye width, mesh eye height, and mesh eye shape.
Expanded mesh is available in different forms, sizes, thicknesses, and transparency to suit project design requirements. Apart from the existing molds, there is the opportunity to develop project-specific molds and products.
Uses of Expanded Metal
With the advantages of functionality, lightness, and sustainability, expanded metals are used in various fields such as architecture, construction, automotive, chemistry, energy, and food.
Expanded Mesh Types
A selection of the most preferred expanded mesh options is presented below.
Featured Frame Detail
KASSO Panels are available as flat, bended or framed as per project's requirement. A principal detail is shown in this section, panelling and structural details can be customised and supplied as ready to install with patented framing systems.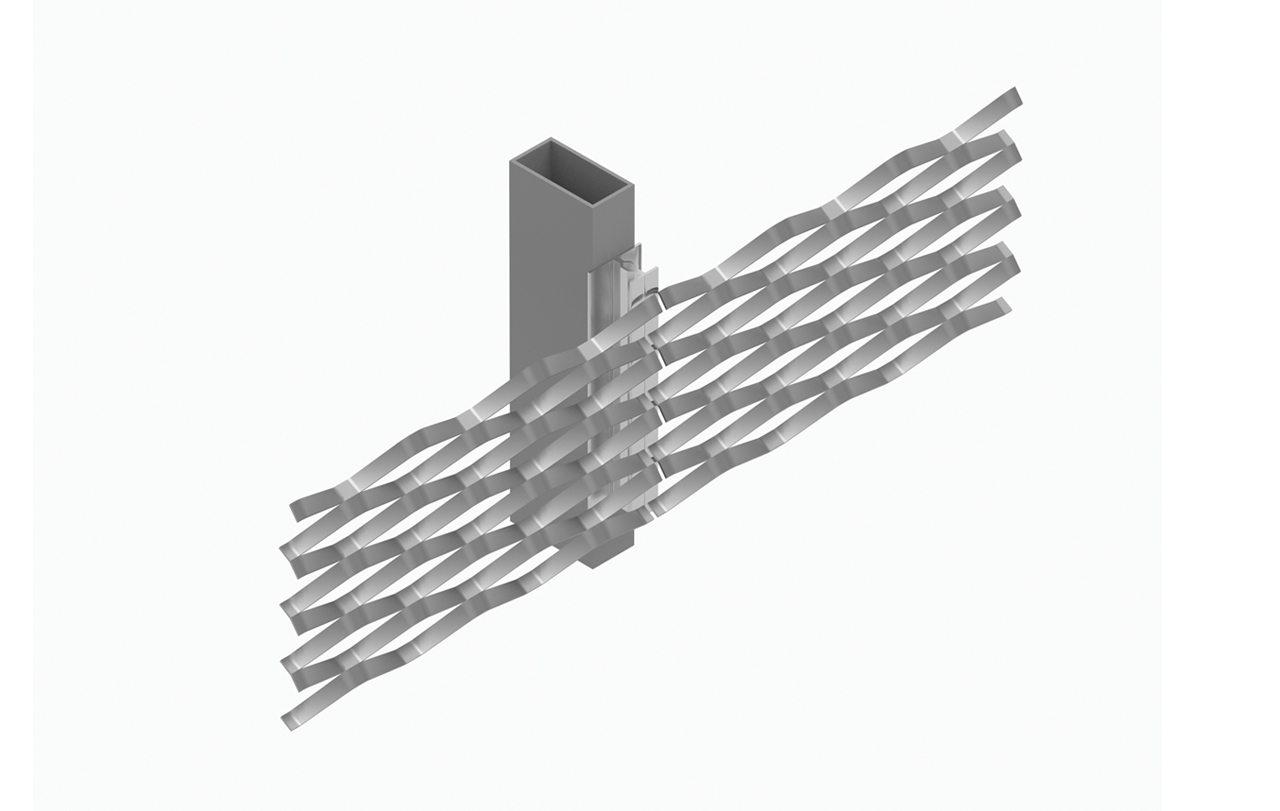 Materials & Surfaces
Each surface design gives every building its individual character.
KASSO panels are available in a large variety of finishes and materials, which provides designers and architects the freedom to create a diverse range of patterns and designs.
Detailed Review